Posted on
By Sweeney's Team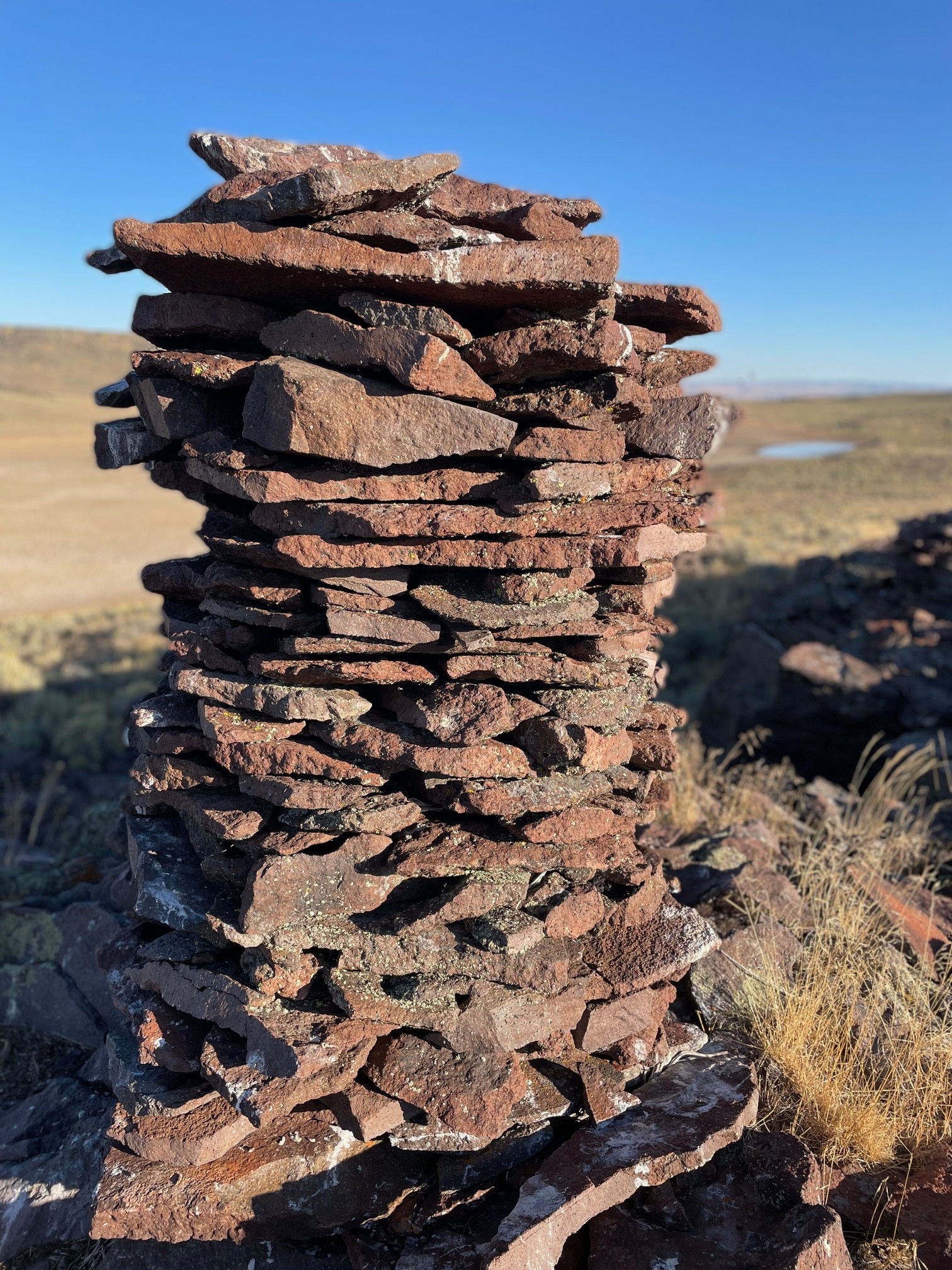 In this newsletter: Fishing Report, Hunting/Outdoor Update, This Week's Deals, and Gun Shop News.
Water temps on the surface still a little warm but starting to cool off. The fall bite is just around the corner and fish are on the bite. A mix of King Salmon and Trout are being caught by the trollers. The south end is still the best with areas from Markley Cove out to the mouth of the Narrows. Most of the reports have the fish in 30'-70' of water. Try trolling a varity of spoons and spinners. There are a lot of bait balls out there, search them out and start trolling. Covering water is the key to success right now, with most of the anglers relying on their electronics to find bait and fish.
The fall bass bite is starting to show signs of life. Seeing reports of the spoon bite showing up.  Again, finding the bait balls and presenting spoons or finesse baits through the bait to the bottom is the most productive way to catch them. We just got an order of Blade Runner spoons in this week. We also carry P-line Lazer minnows and Kastmasters in a variety of sizes and colors.  Come by the shop and get up to date reports and techniques from Austin and Chad.  
The Napa River just continues to be amazing this week.  Most of our hardcore river anglers are having a continued great bite on Stripers throughout the river. The boat anglers are throwing their favorite swimbaits and rattletraps in the levee breaks and sloughs. We just got in a few more colors of Lucky Craft LV500's, and if you have not yet tried this bait you are missing out.  The LV 500 is a premium rattletrap type bait, that works better than everything out there, striper candy!! I have seen some reports of a top water bite out there as well. Try Zara Spooks, or Pencil Poppers, and look for fish chasing bait.  Bank anglers using cut anchovies, sardines, or live bait are catching schoolie size with keepers regularly in the mix.  I would love to see some pics from our customers with their catches to put in our report for some bragging rights. 
Please send your pictures to [email protected], or just reply to this email.

Alex and Austin fished the river last week, this is how they did:
The Ocean Salmon bite out of the Gate is still producing fish, while the bite out of Bodega is slowing down.  Anglers out of the Gate are traveling to areas around Duxbury, Double Point, and outside of Muir Beach, to find their salmon. Trolling in the deeper depths with Rotary Salmon Killers, FBR's, and Apex. Come by the shop and talk with Tom for specific spots and techniques. 
The hot tuna bite has slowed down off our coast, but there is still some fish to be found. This last week our Salty Dawg customer Dave Douma from Napa and his crew headed out North of Bodega in search of Tuna.  Although they experienced an overall slow bite, they did manage to catch another giant Big-Eyed Tuna weighing over 190lbs, wow!!! 

Congrats

 to them.
Dan Douma, Dave Douma, Mike Mansuy, Mark Haberger.
As I am writing the report the guys are checking in a Promar order. From this order we are getting restocked on a variety of Cedar Plugs, Daisy Chains, and Feathers for tuna and Albacore. Also, gearing up for the upcoming crab season we brought in a new supply of regular crab hoop nets and Ambush hoops. Also, a variety of salt and freshwater nets, casting nets, gaffs, billy clubs, and accessories.
The A-zone deer season has come to a close over the weekend, and from all reports, the last weekend was very good for our local customers. The B zone deer season also got off to a great start. One of our favorite customers Nick Dalessi and his son Rylan had some amazing success over the last week. Nick kicked off the B-Zone season by taking a beautiful 4x4 in the backcountry of the Trinity Alps, and then came home to take his boy Rylan out for the last day of the A zone season, only to have him kill a smasher first A zone buck. At only 12 years old, Rylan kept his cool and made a one-shot kill from his 6.5 Creedmoor. We think Rylan is off to a great start, we are so excited for him and Jealous.  Looks like a trip to the taxidermist is in order.  Great job boys!!!
As we get closer to Duck season, we will continue to get more supplies in. This week we received a small shipment of decoys, calls, and accessories. Our little rack of duck hunting supplies is starting to get bigger by the day.  We are also continuing to receive small amounts of steel shot duck loads. Come by and see what we have to offer. I hope to get more in as we get closer to the season.
Last week I hit the road out to Idaho for a little combo hunt for Elk and Antelope. JR Beatty drew a coveted Antelope tag, but first, we spent a few days hunting Elk with our hunting partner Chris Carlisle. We have spent the last 35 years chasing games together, so it was great to catch up with Chris and hit the mountains together. The Elk was not cooperating but we had a blast chasing them. We then headed south to chase Antelope in the high desert of South Idaho. To me, hunting Antelope in the high sage country is one of the best North American hunts. We spent a couple of days scouting over the country looking for that giant buck. We were treated to some great scenery and some amazing old-time settlement finds. In the end, we found a beautiful old buck worn down and busted up from the rut.  We made a great stalk that finished with JR harvesting his trophy. What a great hunt, looking forward to many more. 
Chad Hole, Chris Carlisle, JR Beatty.
Something new, going forward we will be offering great deals and savings on product lines or just one item on every weekly report. So, stay tuned every week for good savings.
This week in the fishing department we would like to feature Penn Reels and offer 10%off any Penn reel in stock, and a free fill-up of J Braid or regular mono on that reel. If you are interested, mention you saw this deal in the weekly report to take advantage of the savings.  In the outdoor department, we will be offering a great deal on all our Salty Crew clothing. Again, mention you saw this deal and receive 20% off any current Salty crew apparel. 
Zuber 20ga 2-¾" #7.5 Lead 
250 Rounds
Was: $139.99 Now:$124.99 
 Sig Sauer P226 MK-25 
Was: $1249.99 Now: $1199.99
10% Off All Range Finders
Sig Sauer RM400 Tread 
Taurus 856 Defender .38 Special 
TRIJICON MRO  
Hevi-Shot Hammer 
12ga 3" #2 & #4 
EO TECH xps2
10% Off All Christensen Arms Rifles!!!  
*List does not reflect ALL in-stock ammo*  
| | | |
| --- | --- | --- |
| BRAND | DESCRIPTION | LEAD FREE |
| Winchester | 350 Legend 145gr FMJ |   |
| Sellier & Bellot | 7.62x39 124gr FMJ |   |
| Hornady | 218 Bee 45gr HP |   |
| Federal | 7-30 Waters 120gr |   |
| Winchester | 25-06 Rem 115gr |   |
| Winchester | 284 Win 150gr |   |
| Winchester | 7mm Mauser 145gr |   |
| Aguila | 7.62x51 150gr FMJ BT |   |
| Winchester | 7.62x51 149gr FMJ |   |
| Hornady | 6.8mm SPC 120 gr |   |
| TulAmmo | 7.62x54 R 148gr FMJ |   |
| Sellier & Bellot | 7.62x54 R 180gr FMJ |   |
| Sig Sauer | 300 BLK 125 gr FMJ |   |
| Federal | 300 BLK 150gr |   |
| Sellier & Bellot | 5.56x45 55gr |   |
| Winchester | 223 Remington 55gr FMJ |   |
| Sellier & Bellot | 7.62x51 147gr FMJ |   |
| Hornady | 450 Bushmaster 250gr FTX |   |
| CCI | 22 WMR Shotshell |   |
| Winchester | 32 S&W Black Powder Blank |   |
| Winchester | 9x23 Winchester 125gr HP |   |
| Buffalo Bore | 38 Super +P 124gr |   |
| Hornady | Critical Defense Lite 9mm 100gr HP |   |
| Sierra | 9mm 124gr HP | Y |
| Blazer | 9mm 115gr FMJ |   |
| Federal | Syntech 115gr |   |
| Magtech | 9mm 115gr FMJ |   |
| Magtech | 40 S&W 180gr FMJ |   |
| Blazer | 40 S&W 165gr FMJ |   |
| Hornady | 40 S&W 180gr HP |   |
| Barnes | 40 S&W 140gr HP |   |
| Hornady | Critical Defense 40 S&W 165gr HP |   |
| Federal | 40 S&W 165gr JHP |   |
| Barnes | 380 80gr HP |   |
| Federal | 45 ACP 230gr JHP |   |
| Sellier & Bellot | 45 ACP 230gr FMJ |   |
| Magtech | 32 S&WL 98gr FMJ |   |
| Speer | 357 Sig 125gr TMJ NOT 357 MAG |   |
| Sierra | 380 90gr JHP |   |
| Ammo Incorporated | 380 90gr JHP |   |
| Magtech | 380 95gr FMJ |   |
| Aguila | 380 95gr FMJ |   |
| Sellier & Bellot | 380 92gr FMJ |   |
| Hornady | 480 Ruger 325gr HP |   |
| Speer | 480 Ruger 275gr HP |   |
| CCI | 22 WMR 30gr HP |   |
| Browning | 22 LR 40gr |   |
| Buffalo Bore | 38 Special 125gr JHP |   |
| Hornady | 454 Casull 200gr HP |   |
| Hornady | Superformance 5.56 NATO 55gr CX | Y |
| Winchester | 270 WSM 130gr | Y |
| Hornady | Superformance 7mm-08 Rem 139gr CX | Y |
| Hornady | Outfitter 270 Win 130gr CX | Y |
| Winchester | 270 Win 130gr | Y |
| Winchester | 300 WSM 150gr | Y |
| Sig Sauer | 300 BLK 120gr | Y |
| Weatherby | 300 WBY MAG 180gr TTSX | Y |
| Winchester | 30-06 Sprg 180gr | Y |
| Barnes | 30-06 Sprg 150gr Barnes TTSX BT | Y |
| Winchester | Blind Side 12GA 3IN 1⅜OZ 2Shot | Y |
| Winchester | 6.8 Western 162gr | Y |
| Winchester | 12GA 2¾IN 1OZ Sabot Slug | Y |
| Rio | 12GA 2¾IN 1⅛OZ 6Shot | Y |
| Federal | 12GA 2¾IN 1⅛OZ 7½Shot |   |
| Winchester | 10GA 3½IN 1⅝OZ BBB Shot | Y |
| Hevi-Shot | Bismuth 12GA 2¾IN 1¼OZ 4Shot | Y |
| Winchester | 12GA 3IN 1⅛OZ 2Shot | Y |
| Barnes | 6.5 Creedmoor 127 GR LRX BT | Y |
| Winchester | 6.5 Creedmoor 125 GR | Y |
| Zuber | 20GA 2¾IN 15/16OZ 7½Shot  |   |
*List does not reflect all in-stock ammo*