Posted on
By Sweeney's Team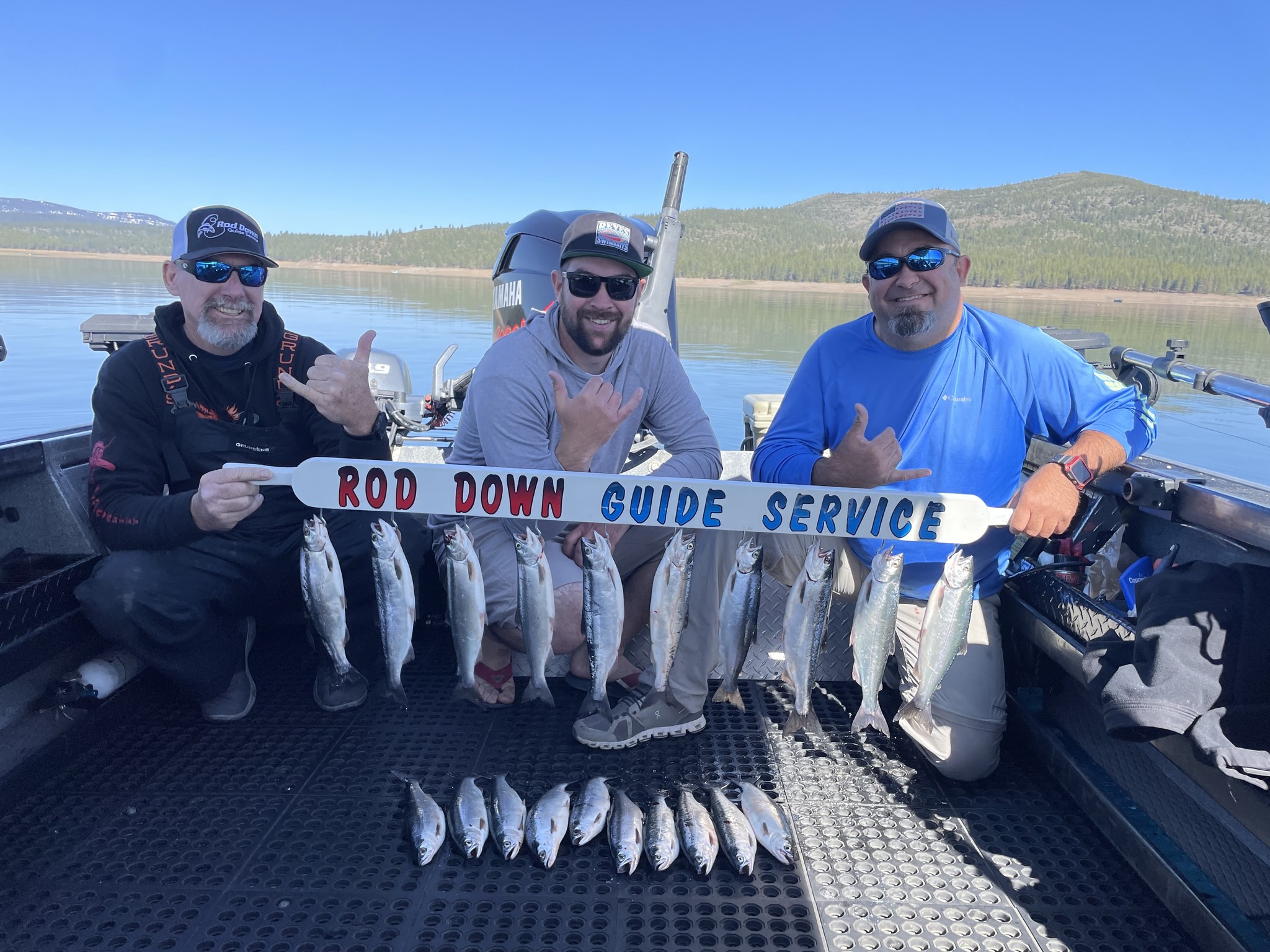 The local fishing report for the Napa River saw a little bit of a slow down on Striper action. The heat has really slowed the bite down. Anglers need to get out early and late if the tides permit. Fish are still being caught on swimbaits, rattle traps, and P-line predators. Cover a lot of ground to find the fish, and stay on them!  Try running around to the breaks, and sloughs on an outgoing tide. Throw Lucky Craft LV 500 or Spro Aruku Shad for a better bite. Shore anglers continued to catch a few schoolie-sized stripers, with a few keepers mixed in.  No reports of sturgeon being caught.
The Second half of the Ocean Salmon Season started this week. With better wind conditions forecasted anglers might actually get out on the water.  With the water temps being much cooler there should be a good number of salmon to be caught. We are stocked up on all your favorite lures and tray baits. Get out there and give us a report back.
Lake Berryessa continues to see the water temps go up, and the fish moving into deeper water. The action for Kokanee, trout, and salmon remains fair to slow. Anglers are still catching a mixed bag of fish but working for them. Various locations from the Narrows, Big Island, and Putah creek channel in 40-60 feet of water are producing fish. The summertime bass bite has actually been pretty good. Some anglers are still catching fish shallow around the bait balls and others are catching them at 20-40 ft. Try finding the bait early and hit those fish with top water baits, flukes, Senkos, and various other plastics. Then as the day goes on try finesse fishing techniques on the rocky points and walls in the Narrows, Pope Creek, and Putah creek arms.
This week we brought in a new downrigger weight from 4 FINS. A very high-quality weight that many of the local guides trust, including Austin Abernathy here at the shop. Come by and ask him how well they run!!
We also picked up a new lineup of Kokanee and Trout flashers from J&J Tackle company. The Teardrop Dodger has been a hot flasher out on the waters this season, and now you can buy them here at the shop.
Ready for the Salmon Season?

The river King Salmon season is starting July 16th. It's time to get on the books with one of our top guides. Trips get booked up fast, so don't wait, learn more and book your trip at https://www.catchhappy.co/