Posted on
By Sweeney's Team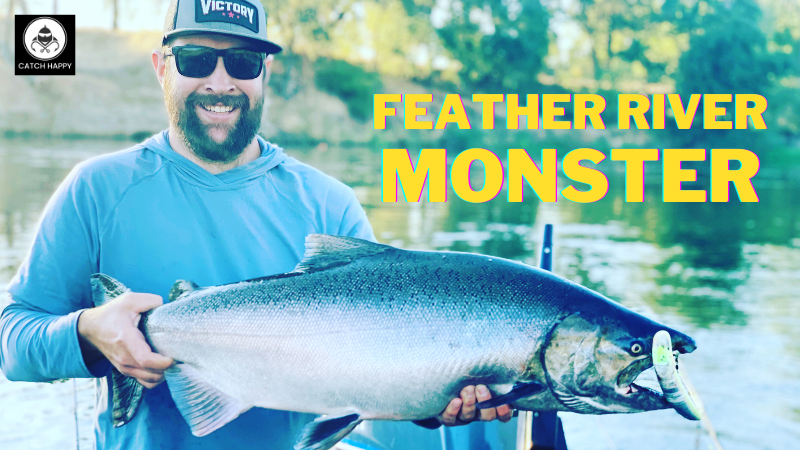 Weekly Fishing Report - Bite is on! 
This week in Hunting - Luis & Juan 
Gun Shop News
Jay Hinton
This week in Fishing
Napa River

Once again, the Napa River continues to be the hot bite. Starting to sound like a broken record here, but the Striper bite is red hot in our river. Both the boat anglers and shore anglers are catching them really good. Cut Anchovies or Sardines are working best for schoolies, with an occasional keeper. Casting or trolling various swimbaits, rattletraps, and wild things are working for stripers up to 7-8 lbs.  Stripers are spread out pretty good right now, so fishing up in town all the way down to South Slough is producing fish. The sloughs and levee breaks are most consistent for anglers casting lures.
The South end of the River is still producing a mixed bag of fish as well. We continue to get a few reports of Sturgeon being caught. We appreciate all the reports.
Lake Berryessa

The bite is like a roller coaster ride right now! Week to week the bite is up and down, and this week it's back up.  With the warm water temps and changing water levels, the fishing action for trout, kokanee, and kings fluctuates weekly. This week anglers that are getting out early are being treated to a pretty decent bite for a mixed bag of all species of trout. Trolling all the traditional hot spots on the south end of the lake in 70'-100'+ depths has been productive. We continue to carry all your favorite lures and dodgers from Paulina Peak, Rocky Mountain, Double D, J & J tackle, and many more. Come down and talk with our Guide Austin Abernathy for hot tips and techniques. The Bass bite continues to be very tough! Head out to the Delta or Clearlake for a much better bass bite. 
Ocean Salmon Action

The Salmon bite continues to be good off our coast. Although, anglers are having to search for their fish and put in the time there are still limits of Salmon being caught. It continues to be one of the best Salmon seasons in recent memory. The party boats going out of the Golden Gate and up to Bodega are all having good reports coming in. There is still time to get in on this hot action. We have a good supply of trolling balls, and your favorite salmon lures. We also got our hands on a limited supply of tray Anchovies, hopefully, we can keep them coming in, but for now, we are limiting customers to 3 trays per visit. Come down and chat with our Salty Dawg Tom for recent reports and techniques. Another one of our very loyal customers Jay Hinton of Napa had some recent success fishing for salmon aboard the New Rayann party boat. Not only did he catch his limit, but the entire boat caught limits of fish. Congrats on a great trip out, we want some Salmon steaks too!



River Salmon Action


Alex and Austin are yet again chasing river Salmon, exploring the Feather River this time. After moving from spot to spot and covering a lot of water we finally spotted them rolling in one of the holes. Feather River can get really shallow in some spots so it's good to have a jet boat or go with someone who does.
Starting the morning we hit different holes, back bouncing plugs. Worked our first hole really well. Then we moved to our second spot where it didn't take long and Austin was hooked up on a big bright king salmon. After that we fished plugs until the sun hit the water, then we switched over to a side drifting roe. It's a good technique when the sun comes up because fish will go to the bottom and you can cover a lot of water drifting roe. We ended the day with one salmon bunch of pike minnows, all in all, a good day. Thanks for watching we'll see you next week. "We be Catching!".

Click the image below to watch the latest video:


Our local deer season is in full swing right now. The Local A zone rifle season is going on, and for most of the other zones in northern California, the archery season is also open. We continue to get some really good reports of bucks being seen. It seems as though the acorn crop is already hitting the ground, which may be a sign that we will see an early rut this year.  This past week two of our favorite customers Luis Matias and Juan Deharo had a day to remember!  Not only did Luis bag his first buck, but they both connected on bucks. Congrats to the two hunters, they get out there and worked for their success, and we could not be happier or prouder of these guys!!! If you're looking for all your hunting supplies, stop by the shop and let us help you gear up for your next hunt, and bring us your stories and pics we love to see them. 
With Dove Season starting September 1st, we just got in a shipment of 12 ga Steel upland game loads in time for the season opener. Don't wait, come down and buy what you need before they are all gone. We also, have Mojo Doves, Decoys, and chairs for the big hunt. 
 Luis Matias and Juan Deharo
AMMO SALE


MAGTECH 9MM 1000 ROUNDS 
$399.99
MAGTECH 5.56x45mm 50 ROUNDS 
$34.99
 
New Ammo In-Stock

Federal 12ga 2.75" #7.5


Migra 12ga 3" Blended #2/BB

 
Nosler 7mm Rem Mag 150gr 
Lead Free
New Firearms 
Sig Sauer P229 9mm
Kimber Stainless II .45 ACP
Kimber Custom II .45 ACP
Sig Sauer P220 .45ACP
CZ P-01 9mm
10% Off All Christensen Arms Rifles!!!  
Benelli Super Nova 12ga
Powder
| | |
| --- | --- |
| Hodgdon |   |
| US869 | Rifle Powder |
| Triple 7 | Muzzleloader Propellant |
| Pyrodex | Muzzleloader Propellant |
| | |
| --- | --- |
| Accurate |   |
| 5744 | Magnum Handgun Powder |
Reloading Bullets
| | | |
| --- | --- | --- |
| Caliber | Brand/Type | Nontoxic |
| .308 | Barnes 165 gr TTSX BT | yes |
| 6.5mm | Barnes 120 gr TTSX BT | yes |
| 7mm | Barnes 150 gr TTSX BT | yes |
| .308 | Barnes 150 gr TTSX BT | yes |
| .308 | Barnes 168 gr TTSX BT | yes |
| 7mm | Barnes 140 gr TTSX BT | yes |
| .270 | Barnes 130 gr TTSX BT | yes |
| 7mm | Hornady 150 gr cx | yes |
| .17 cal | Hornady 20 gr v-max | no |
| .45 cal | Hornady 325 gr FTX | no |
| | | |
| --- | --- | --- |
| Nosler | Armageddon 17 Rem 20gr HP |   |
|   |   |   |
| Winchester | 350 Legend 145gr FMJ |   |
| Sellier & Bellot | 7.62x39 124gr FMJ |   |
| Belom | 7.62x39 123gr FMJ |   |
| Sellier & Bellot | 30 Carbine 110gr FMJ |   |
| Hornady | 218 Bee 45gr HP |   |
| Federal | 7-30 Waters 120gr |   |
| Winchester | 25-06 Rem 115gr |   |
| Winchester | 284 Win 150gr |   |
| Winchester | 7mm Mauser 145gr |   |
| Aguila | 7.62x51 150gr FMJ BT |   |
| Winchester | 7.62x51 149gr FMJ |   |
| Weatherby | .270 WBY MAG 130gr |   |
| Hornady | 6.8mm SPC 120 gr |   |
| TulAmmo | 7.62x54 R 148gr FMJ |   |
| Sellier & Bellot | 7.62x54 R 180gr FMJ |   |
| Sig Sauer | 300 BLK 125 gr FMJ |   |
| Federal | 300 BLK 150gr |   |
| Sellier & Bellot | 5.56x45 55gr |   |
| Winchester | 223 Remington 55gr FMJ |   |
| PPU | 8mm Mauser 198gr FMJ |   |
| Sellier & Bellot | 7.62x51 147gr FMJ |   |
| Federal | 308 Win 150gr |   |
| PPU | 7.62x51 145gr FMJ |   |
| Aguila | 308 Win 150gr FMJ |   |
| Remington | 223 Remington 55gr FMJ |   |
| Magtech | 5.56x45 55gr FMJ |   |
| Hornady | 450 Bushmaster 250gr FTX |   |
| CCI | 22 WMR Shotshell |   |
| Winchester | 32 S&W Black Powder Blank |   |
| CCI | 44 SPL/MAG Shotshell |   |
| CORBON | 38 Super 115gr JHP |   |
| CORBON | 38 Super 125gr JHP |   |
| Winchester | 9x23 Winchester 125gr HP |   |
| Sellier & Bellot | 7.62x25 Tokarev 85gr |   |
| Buffalo Bore | 38 Super +P 124gr |   |
| Speer | 9mm +P 124gr HP |   |
| Federal | 9mm 124gr HP |   |
| Barnes | 9mm 115gr HP |   |
| Hornady | Critical Defense Lite 9mm 100gr HP |   |
| Barnes | 9mm +P 115gr HP |   |
| SinterFire | 9mm 100gr HP |   |
| Sierra | 9mm 124gr HP | Y |
| Hornady | 9mm +P 124gr HP |   |
| Blazer | 9mm 115gr FMJ |   |
| Federal | Syntech 115gr |   |
| Magtech | 9mm 115gr FMJ |   |
| Sellier & Bellot | 40 S&W 180gr FMJ |   |
| Magtech | 40 S&W 180gr FMJ |   |
| Blazer | 40 S&W 165gr FMJ |   |
| Hornady | 40 S&W 180gr HP |   |
| Barnes | 40 S&W 140gr HP |   |
| Hornady | Critical Defense 40 S&W 165gr HP |   |
| Federal | 40 S&W 165gr JHP |   |
| Barnes | 380 80gr HP |   |
| Federal | 45 ACP 230gr JHP |   |
| Hornady | Critical Defense 45 ACP 185gr HP |   |
| Sig Sauer | 45 ACP 230gr JHP |   |
| Sellier & Bellot | 45 ACP 230gr FMJ |   |
| Winchester | 45 ACP 230gr FMJ |   |
| FNH USA | 5.7x28 40gr |   |
| Magtech | 32 S&WL 98gr FMJ |   |
| Speer | 357 Sig 125gr TMJ NOT 357 MAG |   |
| Sierra | 380 90gr JHP | Y |
| Ammo Incorporated | 380 90gr JHP |   |
| Magtech | 380 95gr FMJ |   |
| Aguila | 380 95gr FMJ |   |
| Federal | 380 95gr FMJ |   |
| Sellier & Bellot | 380 92gr FMJ |   |
| Hornady | 480 Ruger 325gr HP |   |
| Speer | 480 Ruger 275gr HP |   |
| CCI | 22 WMR 30gr HP |   |
| CCI | 22 Long 29gr NOT 22 LONG RIFLE |   |
| Blazer | 22 LR 38gr |   |
| Browning | 22 LR 40gr |   |
| Buffalo Bore | 38 Special 125gr JHP |   |
| Ammo Incorporated | 38 Special 125gr JHP |   |
| Winchester | 38 Special 130gr FMJ |   |
| HSM | 38 Special 158gr |   |
| Ammo Incorporated | 44 Mag 240gr JHP |   |
| Hornady | 454 Casull 200gr HP |   |
| Hornady | 17 Mach 2 17gr |   |
| Hornady | Superformance 223 Rem 55gr CX | Y |
| Hornady | Superformance 5.56 NATO 55gr GMX | Y |
| Winchester | 270 WSM 130gr | Y |
| Hornady | Superformance 7mm-08 Rem 139gr CX | Y |
| Hornady | Outfitter 270 Win 130gr CX | Y |
| Winchester | 270 Win 130gr | Y |
| Hornady | Outfitter 308 Win 165gr CX | Y |
| Winchester | 300 WSM 150gr | Y |
| Sig Sauer | 300 BLK 120gr | Y |
| Weatherby | 300 WBY MAG 180gr TTSX | Y |
| Hornady | Outfitter 7mm REM MAG 150gr CX | Y |
| Barnes | Vor-Tx 308 Win 168gr TTSX BT | Y |
| Hornady | Superformance 30-06 Sprg 165gr CX | Y |
| Hornady | Outfitter 30-06 Sprg 180gr CX | Y |
| Winchester | 30-06 Sprg 150gr | Y |
| Federal | 30-06 Sprg 165gr Barnes TSX | Y |
| Hornady | Superformance 6.5 Creed 120gr CX | Y |
| Remington | 12GA 3IN 1⅛OZ 2Shot | Y |
| Winchester | Blind Side 12GA 3IN 1⅜OZ 2Shot | Y |
| Winchester | 6.8 Western 162gr | Y |
| Winchester | 12GA 2¾IN 1OZ Sabot Slug | Y |
| Aguila | 12GA 2¾IN 1⅜OZ 0B |   |
| Rio | 12GA 2¾IN 1⅛OZ 6Shot | Y |
| Federal | 12GA 2¾IN 1⅛OZ 7½Shot | Y |
| Hevi-Shot | 12GA 3½IN 1¾OZ B Shot | Y |
| Fiocchi | 12GA 8.6mm Buckshot |   |
| Winchester | 10GA 3½IN 1⅝OZ BBB Shot | Y |
| Hevi-Shot | 12GA 3½IN 1½OZ 3Shot | Y |
| Hevi-Shot | Bismuth 12GA 2¾IN 1¼OZ 4Shot | Y |
| Winchester | 12GA 3IN 1⅛OZ 2Shot | Y |
| Hevi-Shot | 12GA 3IN 1¼OZ 4Shot | Y |
| Zuber | 20GA 2¾IN 15/16OZ 7½Shot  |   |