Posted on
By Sweeney's Team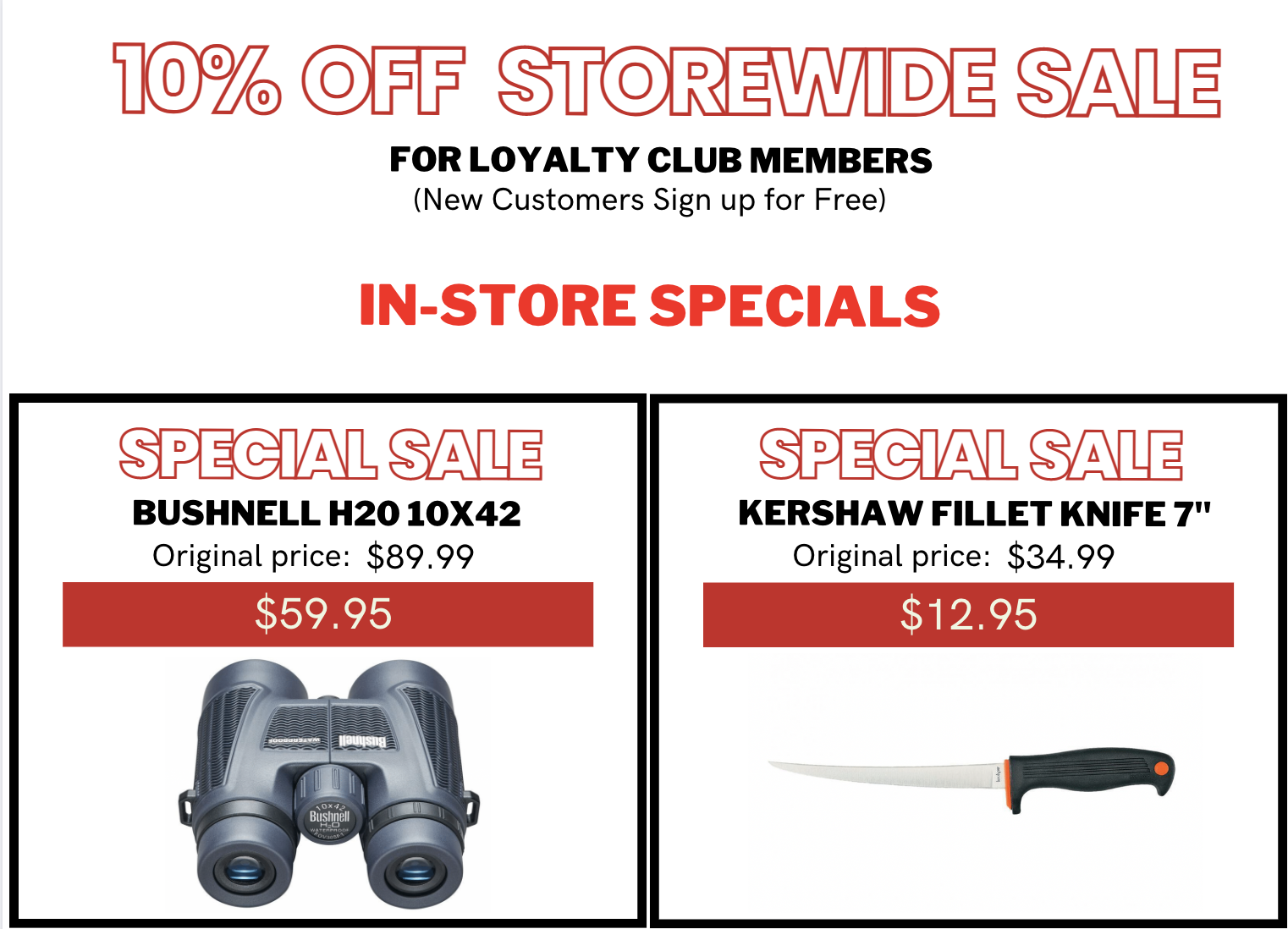 Happy Thanksgiving! Sweeney's is hosting the biggest sale of the year on Black Friday, November 25th. Save money and win prizes! Click the post to see the sale details.
Sweeney's Sports Black Friday Specials
November 25th, 2022
Website-only Ammo Specials
Click the image to view and purchase.